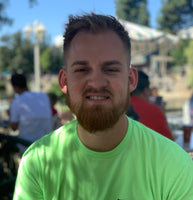 Jordan Lambourne
Hi, I'm Jordan Lambourne. I've been cutting hair for 3 years mainly at cutthroat barbershop including time as a general manager. Barbering is a long time love of mine and I truly enjoy going to work everyday. I also enjoy sports and music, Book an appointment and come check me out!
Services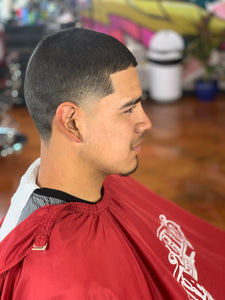 Haircuts
Each haircut comes with a hot lather straight razor neck shave, a hair wash, and a blow dry style.
Beard Trims
Each beard trim comes with a tailered beard trim using freehand clipper sculpting and a hot towel straight razor shave.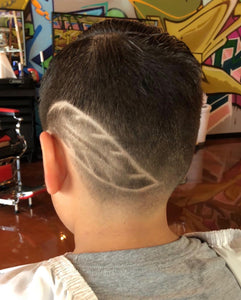 Designs
I offer basic designs, mainly with a picture and also some free styling.
Jordan is a gem. I have been going to him for about a year and I am always satisfied with his expertise about any type of new hair cut that I am requesting. He nails it every time! So worth every penny!
Definitely Top Utah Barber! Always does an amazing job. The atmosphere flows well and very well priced! Highly recommend Jordan to everyone!
This is the second time he's cut my hair and I love it. He holds conversation well, he does wonderful work, and really shows he cares about what he does
Love my haircut! Super nice and easy to talk to.
Jordan did an amazing job! I went to him after a bad experience at a different barber shop. I can definitely say he's my new barber and I'd recommend him to anyone!
Jordan IS THE BEST

gravity barber customer for life!
Jordan's studio was great! He provided a very comfortable and relaxed atmosphere suitable for anyone who walked through the doors. The haircut looked fantastic too! It was a top notch service. Thanks again Jordan!